Celebrating Catholic education in Australia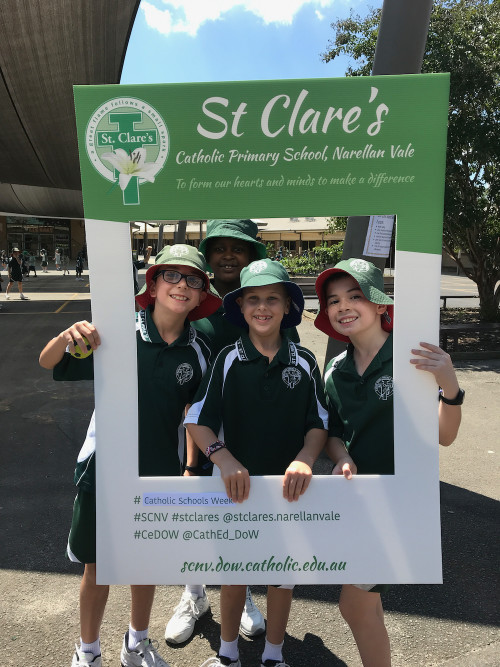 St Clare's has been pleased to join Catholic schools across the Diocese of Wollongong and all around Australia in celebrating 200 years of Catholic education in Australia.
This year marks the bicentenary of the first Catholic school established in Parramatta in October 1820.
Our school community celebrated Catholic Schools Week a little bit differently this year. Due to COVID restrictions, we were unable to allow parents into our classroom to view our amazing work.
So this year we enjoyed sharing our work virtually, through our newsletter as well as some of our celebrations on our Facebook page.
We also unveiled our new Media Wall and Selfie Boards that were purchased by our wonderful Parent and Friends Association. These will be used at many other school events.
St Clare's is certainly embracing the national theme of this year's Catholic Schools Week: "Faith in the future". There's a lot to be excited about here at St Clare's Catholic Primary School!
Catholic Schools Week Photo Gallery